Hello everyone!!! The time has come! The brand new music video and single for the track "Dusk" is here! Let us know what you think!
"Dusk" is the first single from their upcoming album "From Sand – Part II". The album is being produced and mixed by one of the greatest Heavy Metal producers nowadays, the Swedish Jens Bogren, who was in charge of the production of albums from Arch Enemy, Symphony X, Angra, Pain of Salvation, Katatonia, Dragonforce, Paradise Lost, James Labrie and Devin Townshend. In charge of mastering will be Tony Lindgren, both from Fascination Street Studios. Along with the video, The Element has also released the song "Dusk" on the best digital platforms such as iTunes, Google Play, Beats, Amazon, CD Baby, Spotify, YouTube Music, Pandora and others.
The band's new video was produced by renowned director Tommy Merry, a specialist in horror movies who brought a tense and dark atmosphere to the video that follow the track's intense, fast and heavy pace.
Dusk" was filmed at the legendary Soundwave Studios in Oakland (California, USA), known for being active since the early days of the Bay Area Thrash Metal scene, where several prominent bands have been, such as The Cure, Metallica, Testament, Forbidden, Primus, Faith No More, Green Day, Machine Head, Exodus, Death Angel, and others.
This was a huge effort from everyone involved to bring you the best quality possible. We truly hope you enjoy this music and the video as much as we do. Thanks everyone for the continuos support, we truly appreciate it!
THE ELEMENT – DUSK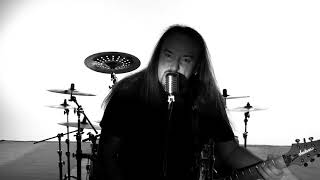 OFFICIAL ARTWORK